This page shows a few examples of copy synthesized
French utterances. The aim of copy synthesis is to simulate speech from films of
the vocal tract. The geometry of the vocal tract is defined via an
articulatory model derived from MRI films. The acoustic propagation is simulated using
an extension of the single-matrix formulation by Mokhtari et al. [1]
enabling a self-oscillating model of the vocal folds to be connected
and the simulation of bilateral consonants in the context of
time-domain continuous speech synthesis.
– Il a pas mal (/ilɑpɑmɑlə/) Original Copy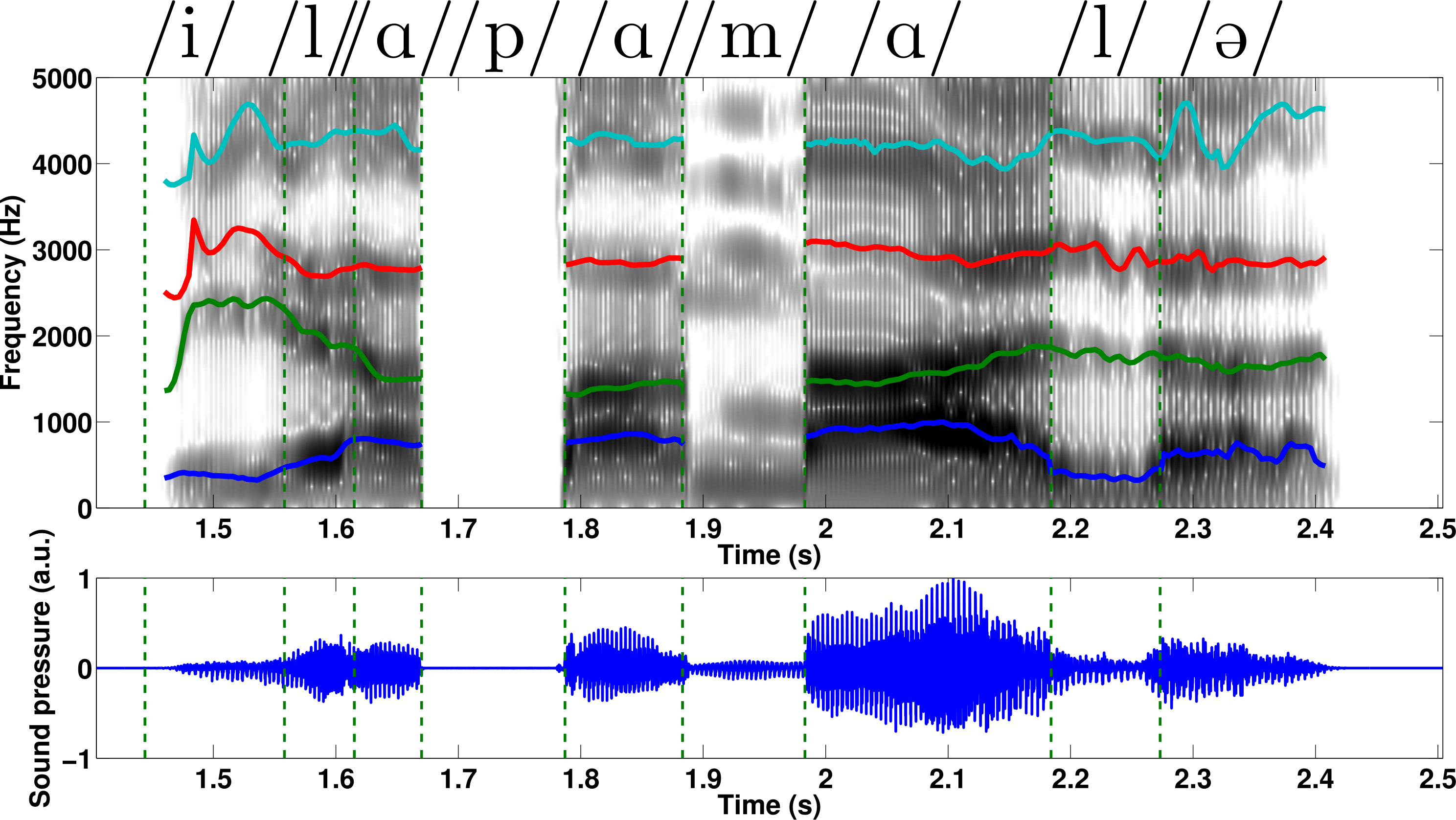 – Les attablés (/lezɑtɑble/) Original Copy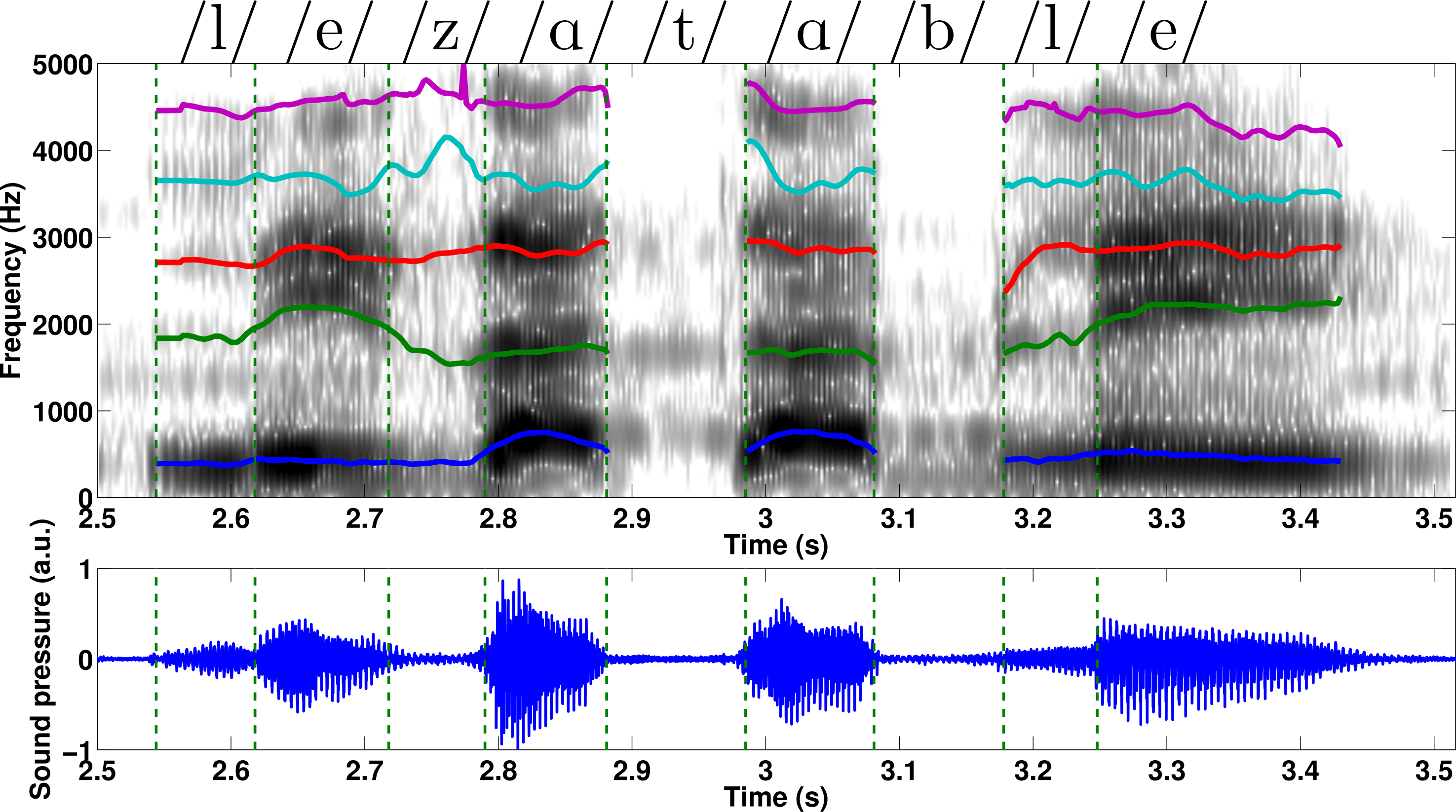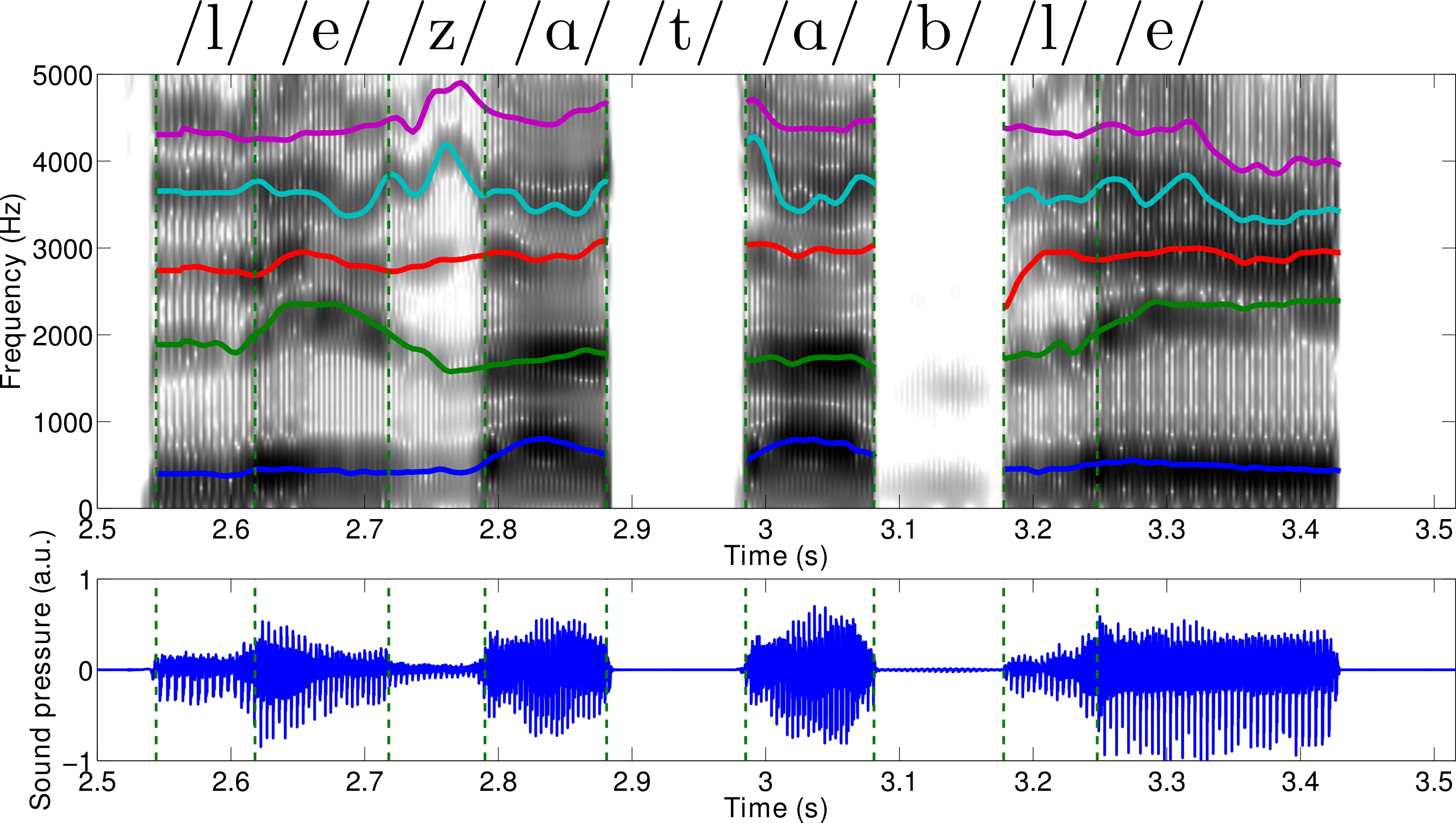 – Très acariatres (/tʁɛzɑkɑʁjɑt/) Original Copy
– Il zappe pas mal (/ilzɑp'pɑmɑlə/) Original Copy
– Crabes bagarreurs (/kʁɑb'bɑgɑʁœʁ/) Original Copy
– Trois sacs carrés (/tʁwɑsɑk'kɑʁe/) Original Copy
– Pas de dates précises (/pɑd'dɑtpʁesizə/) Original Copy
– Blagues garanties (/blɑg'gɑʁɑ̃ti/) Original Copy
– Nous palissons (/nupɑlisɔ̃/) Original Copy Video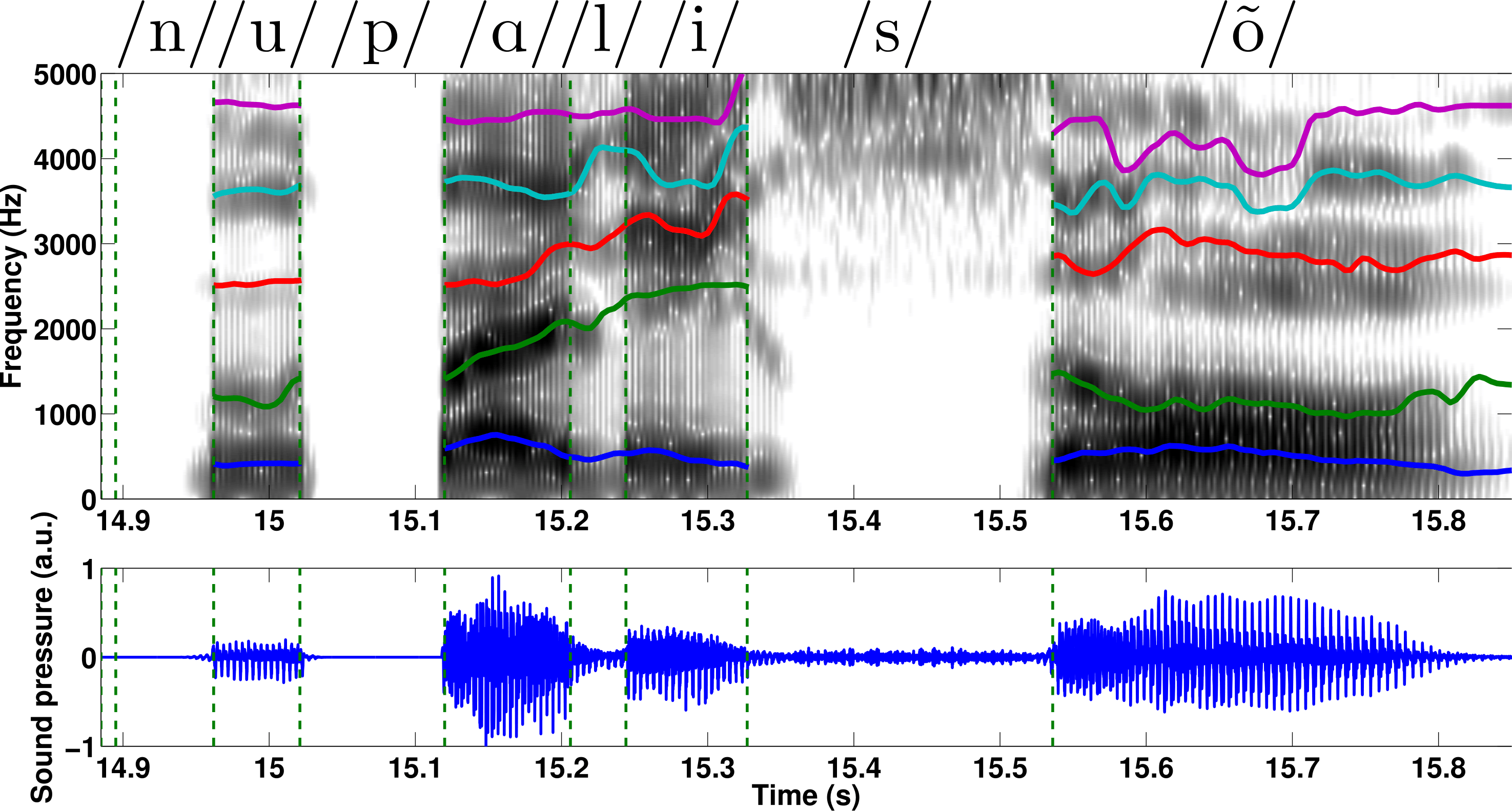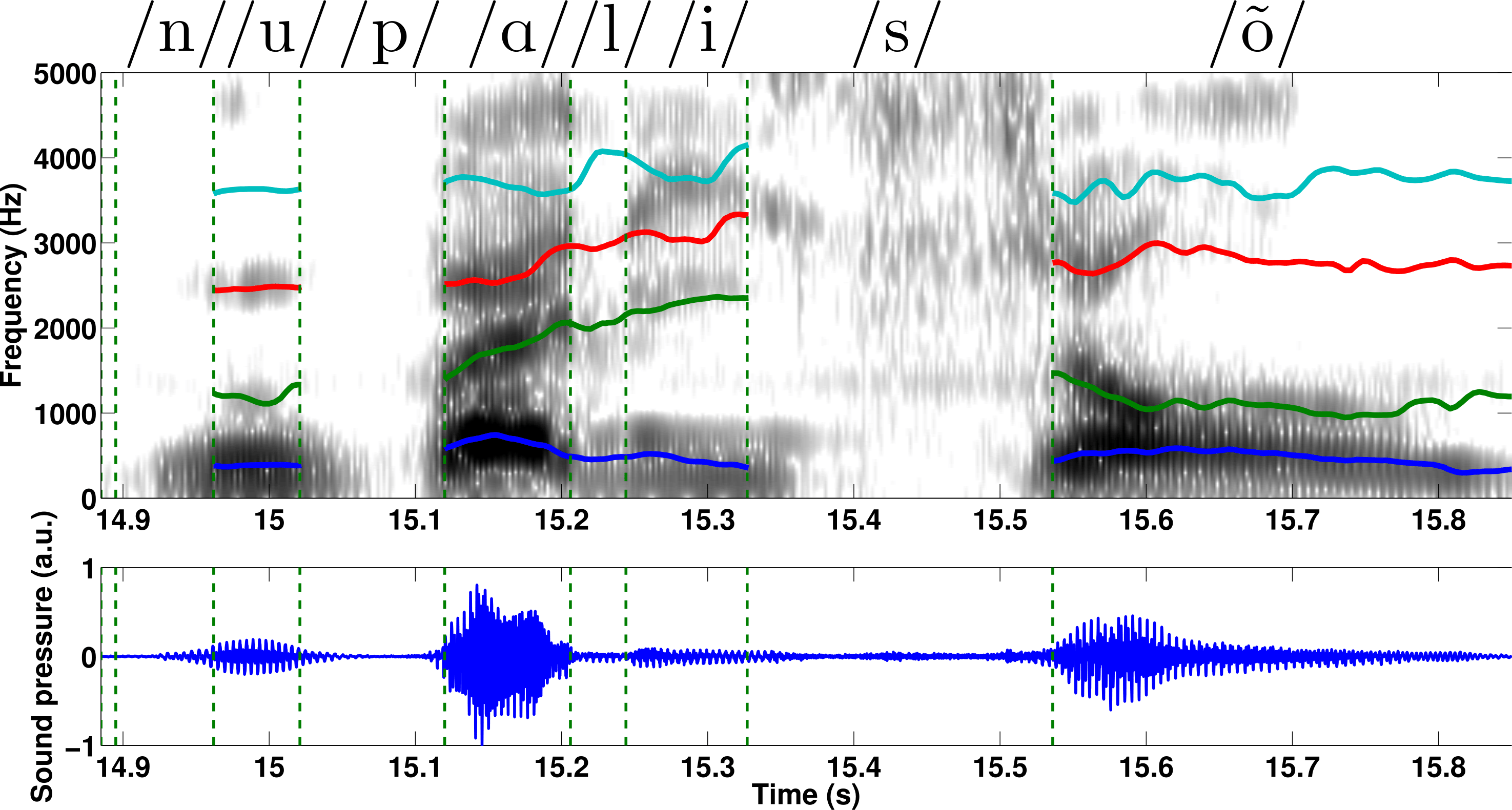 References:
[1]  Elie B. and Laprie Y.  – « Extension of the single-matrix formulation of the
vocal tract: consideration of bilateral channels and connection of self-oscillating models of
the vocal folds with a glottal chink ». – Speech Communication 82 (septembre 2016), pp.
85–96. hal-01199792